What is the LiquidTrainer® and the Flo Dynamic Movement System™?
"This is not a game changer, it's a life changer. I thought I was a great athlete, this exposed all my weaknesses and took my mental and physical capacity to another place entirely."
Mark S – Boulder, CO
The Flo Dynamic Movement System™ is the exclusive, proprietary, fully accredited movement course developed to be used with the LiquidTrainer. All education is included in the cost of your LiquidTrainer. Access all our videos and learn the 8 core movements and variations for Level 1 Foundational Principles, and Level 2 Dynamic Movements as well as workouts, sports specific training, continuing education classes and member content.
"The LiquidTrainer has been an amazing tool to grow my body intelligence, coordination, core integration, mobility, and fluidity while maintaining a spirit of play. Like water, the LiquidTrainer is so adaptable, gentle yet powerful in its shaping and strengthening of the body and mind."
Jeremy R – Santa Fe, New Mexico
LiquidTrainer is the complete package
No other athletic training tool or system gives you so much value and a diverse path to both your physical and mental peak performance. From warmups, to workouts, to post sports wind-downs; the LiquidTrainer will be the first tool you grab and the last you put down. Get all this for one low price.
6 Reasons to LiquidTrain
HARNESSES the power of water in circular patterns. Move in multiple planes of motion seamlessly, in one continuous flow.
SIMULATE exact sports movements teaching you to execute actions equally on both sides of your body.
ACTIVATE your fluid nature enabling you to move more gracefully in perfect timing & rhythm.
PRIME your nervous system for peak performance by hacking flow and entering the "zone".
ADAPTS to your fitness level & abilities, providing an appropriate challenge every step of the way.
DELIVERS the perfect warm-up by engaging the body, awakening the Core, moving blood to the extremities while gently stretching muscles, tendons & ligaments.
LiquidTrainer® and Flo Dynamic Movement System™
Learn and Master Hundreds of Sports and Performance Movements
Receive 1 LiquidTrainer customized to your height (Choose from 6 Sizes – perfect for little kids all the way up to the tallest of humans)
Includes 100% access to our accredited and Proprietary Flo Dynamic Movement System Course™ and Education
Free shipping (2 – 5 days)
60-Day-Money-Back Guarantee
Made in the USA

Flow into Peak and Injury Free Performance.
We will be with you every-step-of-the-way. Our systematic educational platform teaches you the basics, and then builds up to mind bending movements that simply cannot be performed with any other existing piece of athletic training equipment.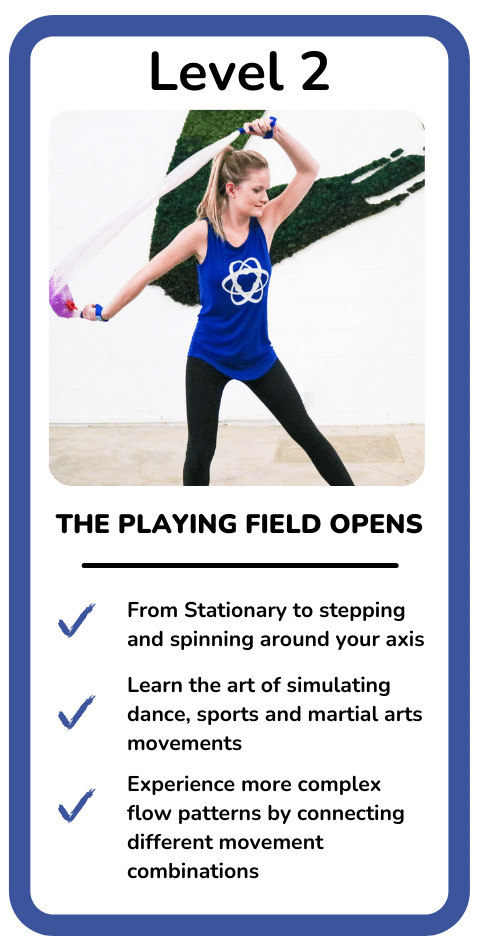 "When I first met Ron he said "This is the most advanced piece of athletic training equipment in the world." I took one look and said… "you've got to be kidding me, It looks like a plastic bag." Two years later I still pick it up almost everyday and it has changed my life. You have to try it to understand, there is really nothing in the world like it."
- Jess P Boston, MA
Did You Say I Can Learn Hundreds of Movements?
Yes, when you Master the Level 1 and Level 2 foundational movements and variations it opens up endless exploration. * ALL education is included FREE with your purchases of the LiquidTrainer® Feel the nuance as the water and your momentum safely allow you to link movements in a continuous flow, delivering the ultimate full body work-out. Increase the speed, or slow it way down, change planes of motion or add footwork, your muscles will fire functionally and experience flow dynamics in the body-mind continuum.
I'm Convinced! What do I Get for my Money?
Your purchase of the LiquidTrainer® is just the beginning of your value. In addition to buying the LiquidTrainer device which is your gateway to all the movements and our community; you also receive full access to the Flo Dynamic Movement System™, our comprehensive, fully accredited movement course which includes Level 1 Foundational Movements and Level 2 Dynamic Movements. You also will have free access to our workouts and sports specific classes, resource library, ongoing Live Education and membership community.
The LiquidTrainer® is truly a swiss army knife of movement and health. Be your best mentally and physically, stay loose, build strength, lower stress, and find flow states and enhanced performance both on and off the field.
Learn hundreds of movements, and use your LiquidTrainer® to enhance every sport and movement discipline.
"It does not matter if you play lacrosse, or baseball, compete in martial arts or are a crossfit athlete, professional Triathlete, or a weekend soccer player. Or if you find bliss in yoga or dance or meditation. Name a sport or movement art and I can assure you that the LiquidTrainer will enhance your enjoyment and performance both mentally and physically. I have worked with world class athletes from the NBA to Elite Dancers and taught them my system over the last 30 years and they have all excelled and thanked me. Take this journey with me and I guarantee you will say this is one of the best investments you have ever made or your money back!"
Ron Lemire, Founder and Developer of the LiquidTrainer® and the Flo Dynamic Movement System™
Try the LiquidTrainer today for a risk free, no questions asked 60 day trial.