Meditation In Flow
Join the growing community of individuals who have discovered the perfect path to quickly prepare your body and mind for deeper meditation and Pranayama.  The circular and flowing movements harmonize and calm the nervous system while simultaneously 
balancing both hemispheres of the body and brain.  The LiquidTrainer will elevate your practice by silencing your mind and preparing your body to sit comfortably to meditate with ease and flow.
To all this we say Namaste.
LiquidTrainer® and Flo Dynamic Movement System™
Learn and Master Hundreds of Sports and Performance Movements
Receive 1 LiquidTrainer customized to your height (Choose from 6 Sizes – perfect for little kids all the way up to the tallest of humans)
Includes 100% access to our accredited and Proprietary Flo Dynamic Movement System Course™ and Education
Free shipping (2 – 5 days)
60-Day-Money-Back Guarantee
Made in the USA

What is the LiquidTrainer® and the Flo Dynamic Movement System™?
"This is not a game changer, it's a life changer. I thought I was a great athlete, this exposed all my weaknesses and took my mental and physical capacity to another place entirely."
Mark S – Boulder, CO
The Flo Dynamic Movement System™ is the exclusive, proprietary, fully accredited movement course developed to be used with the LiquidTrainer. All education is included in the cost of your LiquidTrainer. Access all our videos and learn the 8 core movements and variations for Level 1 Foundational Principles, and Level 2 Dynamic Movements as well as workouts, sports specific training, continuing education classes and member content.
"The LiquidTrainer has been an amazing tool to grow my body intelligence, coordination, core integration, mobility, and fluidity while maintaining a spirit of play. Like water, the LiquidTrainer is so adaptable, gentle yet powerful in its shaping and strengthening of the body and mind."
Jeremy R – Santa Fe, New Mexico
Let's Get Technical
LiquidTraining prepares you for your favorite sports by priming your nervous system, waking up and activating the key muscles you will rely on, and shifting your body into a flow state.
Hear the developer explain how the LiquidTrainer will enhance your performance.
Ron Lemire is a world-renowned structural movement expert, mobility and wellness coach, body therapist and nutritionist, writer, teacher, lecturer, healer and blackbelt. Ron has spent a lifetime helping thousands of people function higher, get stronger and achieve peak performance,
Now it's your turn!
Flow into Peak and Injury Free Performance.
We will be with you every-step-of-the-way. Our systematic educational platform teaches you the basics, and then builds up to mind bending movements that simply cannot be performed with any other existing piece of athletic training equipment.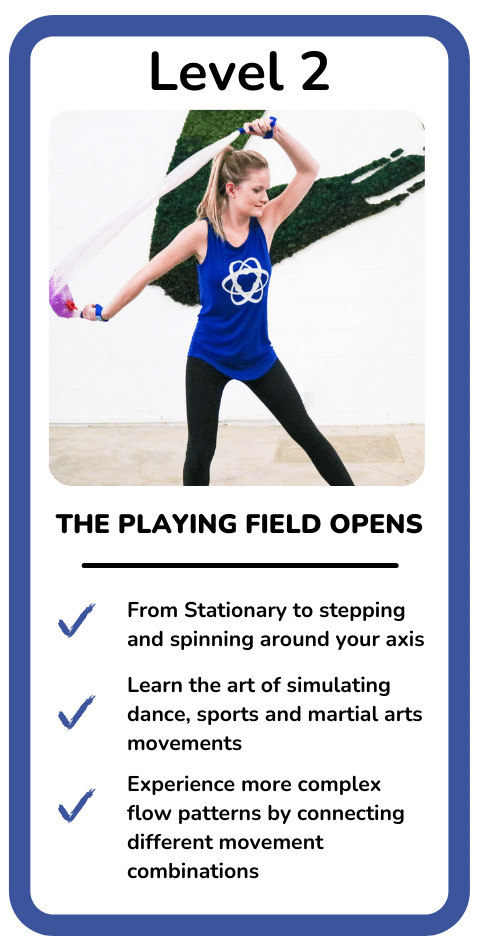 "When I first met Ron he said "This is the most advanced piece of athletic training equipment in the world." I took one look and said… "you've got to be kidding me, It looks like a plastic bag." Two years later I still pick it up almost everyday and it has changed my life. You have to try it to understand, there is really nothing in the world like it."
- Jess P Boston, MA
Try the LiquidTrainer today for a risk free, no questions asked 60 day trial.
What are the benefits of the LiquidTrainer®?
We asked our community this question and the answers were so diverse, so broad ranging, that we realized we could not write out all of them. Here is a very, very condensed list.
Join us and prove for yourself, that this will be the best investment you will ever make for your body, your health, your fitness, and your happiness.
Simulate hundreds of athletic movements with real-time feedback from the water.
Train both sides of your body equally.
Improve balance, motor timing, flexibility, & spatial awareness
Prevent injuries and strengthen tendons & ligaments.
Burn calories & build muscle.
Take it anywhere & everywhere. Just add water!
Shift into a flow state and increase energy & focus whenever you choose.
Have fun, the bag becomes a true fulcrum, let the water move you in ways you could not imagine.
"I came across the LiquidTrainer looking to improve my golf game. That has improved, but what really surprised me was my mental game. I keep it at the office and swing it before big meetings or when I need a lift midday. 3 to 5 minutes and I have a massive shift, feel focused and amazing"
– Rob S. Santa Barbara, CA
Did You Say I Can Learn Hundreds of Movements?
Yes, when you Master the Level 1 and Level 2 foundational movements and variations it opens up endless exploration.
* ALL education is included FREE with your purchases of the LiquidTrainer®
Feel the nuance as the water and your momentum safely allow you to link movements in a continuous flow, delivering the ultimate full body work-out. Increase the speed, or slow it way down, change planes of motion or add footwork, your muscles will fire functionally and experience flow dynamics in the body-mind continuum.
Learn these movements and make up new ones, the possibilities are endless:
Movement # 7: Catch n' Toss
Movement #22: Figure 8 with a Step n' Flow
Movement #40: Angel's Wings
Movement #47: The Three Rings
Movement #63: The Matador
Movement #86: Grasping the Sparrow's Tail
Movement #113: The Spinner's Axis
"The LiquidTrainer is the world's most powerful mind/body training tool, teaching us to move fluidly so we may experience our maximum potential. Its natural flowing motion balances the brain while building strength, flexibility and endurance with minimal effort. It's fun, easy and recommended for individuals of all ages. I love the LiquidTrainer and so will you."
– Dr. Jacob Liberman Author of Luminous Life: How The Science of Light Unlocks the Art of Living
I'm Convinced! What do I Get for my Money?
Your purchase of the LiquidTrainer® is just the beginning of your value. In addition to buying the LiquidTrainer device which is your gateway to all the movements and our community; you also receive full access to the Flo Dynamic Movement System™, our comprehensive, fully accredited movement course which includes Level 1 Foundational Movements and Level 2 Dynamic Movements. You also will have free access to our workouts and sports specific classes, resource library, ongoing Live Education and membership community.
The LiquidTrainer® is truly a swiss army knife of movement and health. Be your best mentally and physically, stay loose, build strength, lower stress, and find flow states and enhanced performance both on and off the field.
Learn hundreds of movements, and use your LiquidTrainer® to enhance every sport and movement discipline.
"It does not matter if you play lacrosse, or baseball, compete in martial arts or are a crossfit athlete, professional Triathlete, or a weekend soccer player. Or if you find bliss in yoga or dance or meditation. Name a sport or movement art and I can assure you that the LiquidTrainer will enhance your enjoyment and performance both mentally and physically. I have worked with world class athletes from the NBA to Elite Dancers and taught them my system over the last 30 years and they have all excelled and thanked me. Take this journey with me and I guarantee you will say this is one of the best investments you have ever made or your money back!"
Ron Lemire, Founder and Developer of the LiquidTrainer® and the Flo Dynamic Movement System™
LiquidTrainer is the complete package
No other athletic training tool or system gives you so much value and a diverse path to both your physical and mental peak performance. From warmups, to workouts, to post sports wind-downs; the LiquidTrainer will be the first tool you grab and the last you put down. Get all this for one low price.
6 Reasons to LiquidTrain
HARNESSES the power of water in circular patterns. Move in multiple planes of motion seamlessly, in one continuous flow.
SIMULATE exact sports movements teaching you to execute actions equally on both sides of your body.
ACTIVATE your fluid nature enabling you to move more gracefully in perfect timing & rhythm.
PRIME your nervous system for peak performance by hacking flow and entering the "zone".
ADAPTS to your fitness level & abilities, providing an appropriate challenge every step of the way.
DELIVERS the perfect warm-up by engaging the body, awakening the Core, moving blood to the extremities while gently stretching muscles, tendons & ligaments.
Why is using the Liquid Trainer more effective as a cross training tool?
Most exercise programs today are linear in workouts. Because of the elasticity of the LiquidTrainer® and the weight of the water, an athlete or dancer can simulate exact movements to both sides of the body equally. This allows the user to regulate the speed of the water as well as direct it to an exact expression of the movement performance. For a dancer, spinning around one's axis, for a golfer, a golf swing, for a swimmer, the crawl and backstroke etc.
The more you play with the LiquidTrainer®, the more obvious that water becomes your teacher. We are, after all, made of 70% water and using the LiquidTrainer® helps us to adapt to our fluid nature. No other device can do this.
What are the Core Principles of the Flo Dynamic Movement System™?
All movements begin from the ground up. Developing the understanding of Ground Reaction Force in coordination with the water flowing through the LiquidTrainer® is a constant biofeedback with our Core Intelligence. When this connection is established, even the most extended upper body movements will have firm footing and balance.
Hand/eye coordination is developed by tracking the water through all planes of motion. This optical exercise works directly with the Vestibular System and the Cerebellum.
Proper foot placement, pivoting and weight shifting, reinforces the understanding of Ground Reaction Force and Kinesthetic Awareness.
How easy is it to learn the Flo Dynamic Movement System™?
It's relatively easy. Level 1 is the most important series of movements to learn. Most of us are dominant sided in that we are either right handed or left handed in how we manipulate the material world. In using the LiquidTrainer, all movements are done equally to both sides of the body. There may be movements that will challenge you, but don't despair, it only means the fixation of the dominant side is struggling to let go. When this happens the water will flow smoothly engaging the dominant and receptive sides to interchange with one another. Approach these movements with an attitude of fun and playfulness with the water and your journey of exploring and discovering movements will be never ending.
How much water should I use in the LiquidTrainer®?
Begin with a little over two pounds. Add water to the LiquidTrainer® and hold it vertically. With the water level just above the red valve, that is a little over two pounds and the perfect amount to start with. When you master Level 1 and Ground Reaction makes that water seem lighter, you can add about an inch or so above the red valve and that would become a strong workout. We find that using the amount of water just over the valve provides optimal function in manipulating the water.
What size LiquidTrainer® should I purchase?
The handles of the LiquidTrainer® should be from your forehead to the floor. There are six sizes that range from extra small 4 feet 8 inches tall to extra large 6 feet 7 inches tall. When you become adept in using the LiquidTrainer, you may also want to try a size smaller and larger than your fit. A shorter LiquidTrainer is for short and quick movements and great for speed. A larger LiquidTrainer has nice long outstretched movements.
How durable is a LiquidTrainer®?
A high level athlete can initiate a movement in any plane of motion using full force and the elastic quality of the LiquidTrainer will easily handle it. The user can depend on this durability for decades of use, providing proper care of maintenance is applied.
What maintenance is necessary for my LiquidTrainer®?
Normal or heavy use does not hurt the LiquidTrainer® but the most important care that is needed to maintain its longevity is to be aware of the space you are training in. Avoid hitting the LiquidTrainer on course surfaces, pavement, sharp popcorn ceilings, furniture and especially keep it out of reach with puppies and cats. Whatever will puncture your skin can puncture the LiquidTrainer. Small pin holes are easily repaired. Think of it as an appendage to the human body, designed to give you feedback for the sole purpose of strengthening your core center.
Why are you charging $100 for a plastic bag?
Don't judge a book by its cover! There's looking at the LiquidTrainer®, and there's experiencing the Movements of the LiquidTrainer®. In addition to your bag you also receive access to our complete, accredited Flo Dynamic Movement System™ course, classes, education and access to your community.
Flo Dynamic Movement System™ is three separate modules with plenty of interaction with our Flow community. When you learn Level 1, the value of $100 will seem like a great investment. When you learn Level 2, the value of $100 will be embarrassing to ask. When you learn Level 3, you will certainly buy a few to share what you have learned with your friends and family. Truly the experience far exceeds the initial perceived value.
How long is a typical workout with the LiquidTrainer®?
Unlike most exercise programs and workout gyms, the LiquidTrainer offers a complete workout and is amazinging portable. Instant exercise, just add water. And because of its portability, the LiquidTrainer® can be used for both quick and long workouts. A short workout may take five minutes to reset your spinal fatigue from sitting too long in front of a computer, after a commute, before Yoga, Meditation or Sports events. A long workout with the LiquidTrainer would be about 20 to 45 minutes. A 20 minute workout, using strong force and long extended movements would leave your body as primed as it would take other workouts over an hour to match. Don't believe us? Try to prove us wrong!
How often should I LiquidTrain®?
That question will be answered when you learn how to use it. In the beginning you won't be able to put it down but as a total workout regimen, 20 minutes a day will change everything you thought you knew about fitness in just a couple weeks. You can even break up that 20 minute session into four 5 minute sessions and still come to the same realization. Everyone is different and the more you play with the LiquidTrainer®, the more you'll want to use it.
How does the LiquidTrainer® improve game performance?
Using the LiquidTrainer before a game, will initiate left and right coordination both with the body and the brain. For the body, the dominant and receptive sides will interchange Muscular Coordination and Function. For the brain, spatial awareness will interrelate with dexterity and help you access a Flow state more easily.